How about some good news.
THE MELT - Issue #23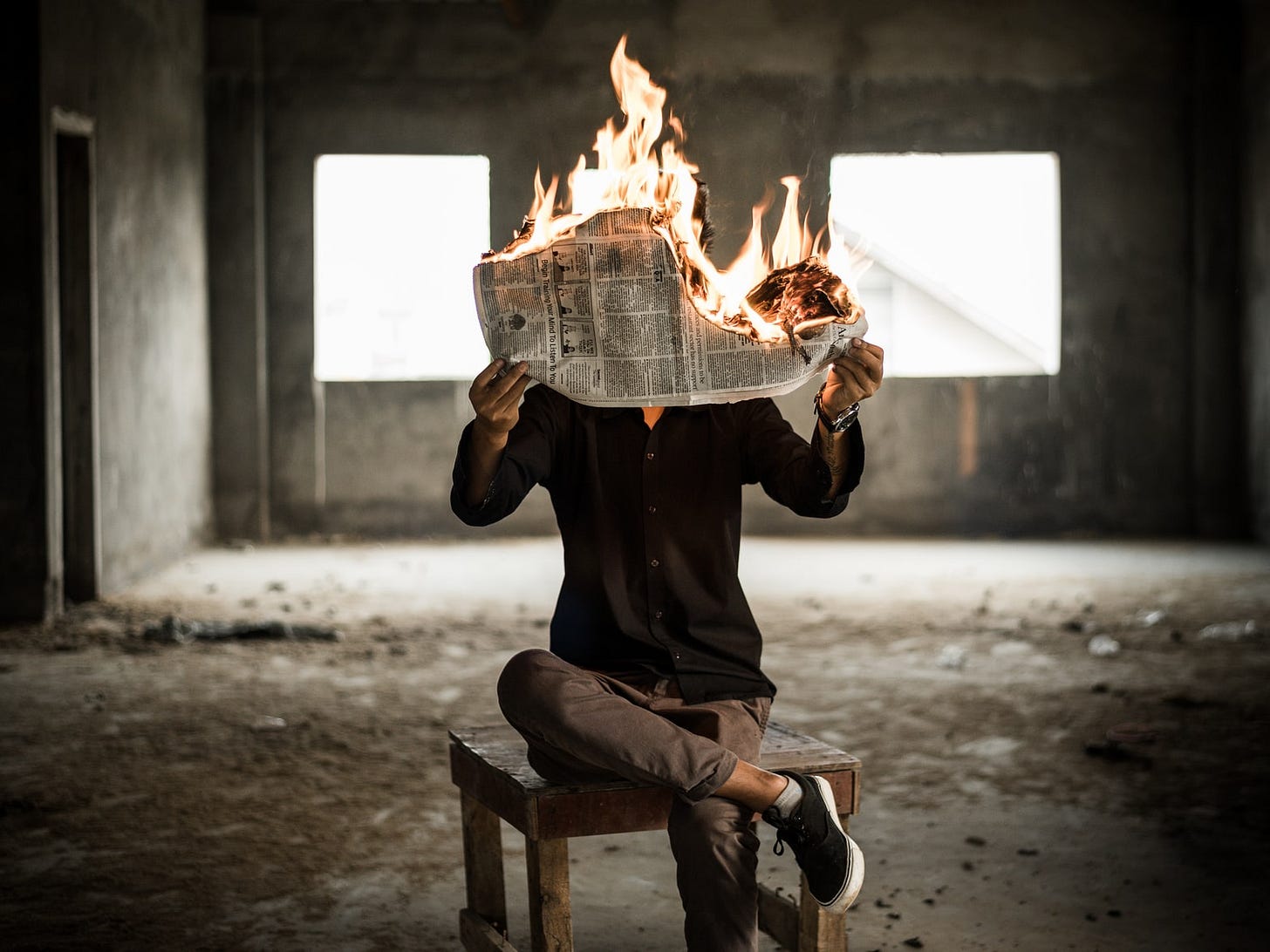 There's a lot going on right now. And that's an understatement.
So for today's dispatch I thought I'd steer clear of writing about how Antarctica is actually melting or how nights are warming faster than days or how our planet is on a course towards Pliocene conditions of 3 million years ago.
Instead, I'm going to take a cue from the recent WIRED article "The Debate Was a Disaster. But Hey, Climate Change Came Up" and try to focus on the positive:
When Wallace asked Joe Biden about his plans, the former vice president ran through his program to get the country to net zero emissions by building out a green energy infrastructure and adding 500,000 public charging stations to encourage the adoption of electric vehicles. In the process, Biden said, building up the clean energy industry would create a new labor force. "Not only not costing people jobs—creating jobs, creating millions of good-paying jobs," he said. "Not 15 bucks an hour, but prevailing wage, by having a new infrastructure that in fact is green."
Politicians are involved now more than ever with climate change mitigation and the issue of global warming is more and more prevalent in our absurd news cycles. And that's kind of a new thing, that we're actually, genuinely talking about it. Even Politico called the discussion of climate change in this week's debate "a milestone in the history of climate politics."
A recent Yale survey found that 72% of Americans believe global warming is happening (which means 28% are idiots and/or liars) and 61% agreed that global warming will harm Americans. Perhaps most interesting is that this survey found 56% to say that global warming is already harming Americans. I guess the other 44% don't live on the west coast (fires) or the gulf coast (hurricanes) or the southwest (heat).
That said, it's still pretty cool that more people are turning on to the clear and present danger of climate change. And there's more to come, more talks, more events, more prime-time coverage that will hopefully clue in the other 44% of the country.
Personally, I'm excited for the forthcoming COUNTDOWN initiative launch on October 10th: More than 50 speakers across five sessions that combine "TED's signature blend of actionable and research-backed ideas, cutting-edge science, and moments of wonder and inspiration." It's now such an important (and newly interesting?) topic, climate change, that TED has launched a new global initiative with some fine programming to kick it off. Be sure to catch Christiana Figueres at COUNTDOWN, man, she's incredible: a diplomat, international leader in climate change mitigation, and self-described "stubborn optimist."
On the topic of stubborn optimism… What else is going on?
Oh, Canadian Prime Minister Justin Trudeau spoke at the United Nations General Assembly warning that the current global order will be upended if leaders across the planet fail to come together to uphold human rights and tackle upcoming threats such as climate change: "The system is broken, and the world is in crisis," he said. "And things are about to get much worse unless we change."
Surely, everyone bet on Canada to lead the charge to mitigate climate change, right? Let's go, Trudeau!
Also, Airbus announced concept designs for zero-emission, hydrogen-powered airplanes, so that's a win (in 15 years). As you know, commercial air travel accounts for 2.4% of all carbon emissions with a 32% increase in emissions over the last five years. Many estimate that by 2050, commercial air travel will account for 27% of our planet's carbon budget. As the New York Times phased it last year, it's "Worse Than Anyone Expected."
But who knows, maybe by 2050 we won't be flying anymore? Maybe we won't even be driving cars anymore? Wouldn't that be something? Everyone just sailing across the oceans and zipping around in their pedal-cars.
Hell, soon enough we'll have sport races with manned air speeders. Oh, it's happening! And I just can't imagine a world where we have awesome electric air speeder races and we're still, ya know, mucking around in combustible engine cars or flying in anything other than hydrogen-powered airplanes.
Right?
FIN.