On the death (and rebirth) of our great cities…
THE MELT - Issue #13
If everyone who could afford to leave NYC actually left, imagine how cool this town would be.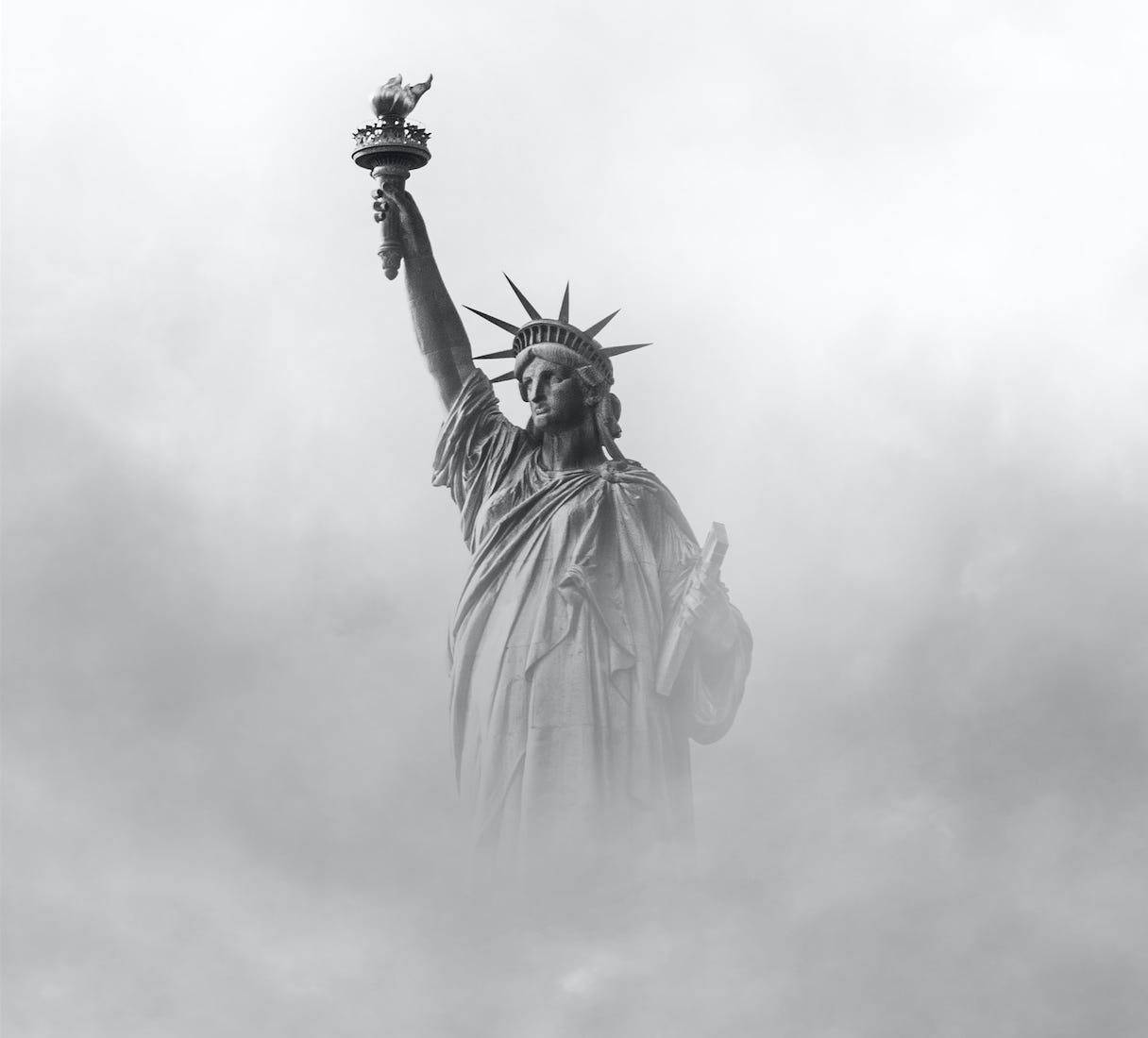 I'm one of the lucky ones: I live in a rent-stabilized apartment. I have friends in New York City who have moved two or three times a year. For many years in a row!
And I know even more friends who were priced out of New York City and relocated to Los Angeles or Seattle or Austin, all cities that seem to be catching up to New York City's housing pricing quite nicely. Austin's still pretty cheap I guess, but don't tell anyone. And I'm not even going to look at San Francisco.
Now, enter Coronavirus. Suddenly New Yorkers — the ones with the means and opportunity — are fleeing the city left and right. I have more than a couple of friends who gave up their tiny, pricey Brooklyn apartments for something new, the next chapter up the Hudson or elsewhere. And hell — San Francisco is bracing for a seemingly biblical exodus.
Did I mention how everyone is freaking out about all the techies leaving San Francisco?
But maybe, just maybe, these shifts, all those folks leaving cities like New York and San Francisco, maybe it will actually correct the balance. I know, it's a wild idea. I'm with you: New York City ain't what it used to be. And I blame the rich. Wealthy developers, moneyed banker bros, playboy beneficiaries… sometimes it feels like they all got together and cut up the waterfront in Williamsburg, Brooklyn so that everyone got a suite with a sweet view of the Manhattan skyline.
The rest of us? We got rent increases and expensive restaurants, crowded trains, and entitled neighbors.
And look, I know I'm a gentrifier, there's no denying that. I rented a space in a commercial warehouse and made significant improvements that increased its value. And that radiates out. But it's one thing to turn on a few lights in the neighborhood. It's another thing altogether to drop an atomic bomb of development in Williamsburg.
But I digress.
Did you catch yesterday's NYT article by Eduardo Porter? "Coronavirus Threatens the Luster of Superstar Cities" It's great, and it actually got me to reconsider a few things.
One, over the last months I've been mourning New York City and lamenting about its demise and undoing by Coronavirus. So many of us moved here to be amongst it, to be surrounded by the ambition and drive of the people who make this city a leader in art, music, theater, publishing, fashion, cuisine, you name it, the list goes on and on. None of us came to New York City to stay in on a Friday night.
It's like I said to my friend Ryan if we can't go to shows and we can't eat at restaurants and everyone's working from home, why wouldn't we move to a cabin on a lake? Give the dog some space to run around! Get a grill, some tiki torches even! I'll live in a treehouse if it's got stable wifi.
But, I do absolutely love New York City. I really, really do.
I've lived here for 14 fucking years. In Brooklyn for 20, and in Greenpoint, in this same apartment for 14 years, much longer than I've lived in any other place. I watched the planes hit the second tower. During the blackout, my friends and I went skinny dipping in a city pool. We hunkered down during Sandy. And for Coronavirus we've taken every precaution, sequestering at home for over 100 days.
I think for the very first time in my life I can now relate to folks living in the flood zones of the Gulf of Mexico. Why wouldn't you leave? That's what the reporters always ask them. Where would I go? This is my home. That's what they always say.
And yet… Here we are living in a box among boxes, with no culture, no activity, no real semblance of the New York City that rallied and even prospered through former tragedies… it makes you think about your options, if and may you have them.
Now, let's get back to Eduardo Porter's New York Times article "Coronavirus Threatens the Luster of Superstar Cities…"
Consider life in a reconfigured New York City. Rents are lower, after the departure of many of its bankers and lawyers. There are fewer fancy restaurants, but probably still many cheaper ones. People with lower incomes, including the young, can again afford to live in town. City services may be reduced, but if a fifth or more of workers aren't going to the office on any given day it will be easier to get around.

Mr. Duranton [Gilles Duranton, an economist at the Wharton School of the University of Pennsylvania] argues that the cities that will be devastated by Covid-19 are the ones that have been falling for a long time: the Rochesters and the Binghamtons, which lost their sustenance once the manufacturing industries that supported them through much of the 20th century folded or moved away.

But for a city like New York, he said, Covid-19 offers an opportunity for redemption. "New York was running into a dead end, turning into a paradise for the rich," he said. "Culturally dead." Moving back to a cheaper, messier, more diverse equilibrium may carry a silver lining.
An opportunity for redemption, y'all? That's some powerful shit. I dig it.
One definition of "redemption" is the religious one, to be saved from sin. The other definition: regaining possession of something in exchange for payment, or clearing a debt.
Huh. Maybe we've now paid our debt and we can return to a city of access and serendipity and equality and flair. Or maybe it's more like the religious angle? The sins of the wealthy have been forgiven in exchange for their banishment, disguised as a retreat to a recently renovated pied-à-terre or summer home on "the shore."
Truth be told, I may have done the same given the opportunity. I think many of us would have gladly spent a month or two at a beach house or lake cabin during this now seemingly unending pandemic.
And yet, it's precisely that lack of privilege that keeps us in our city, somehow returns us to our city — or rather, returns our city to us.
In the end, when there's a vaccine, it will be those who couldn't leave who rebuild and recalibrate and reprioritize, across all of it and everything. Where would I go? This is my home. We're the ones who are going to celebrate and wine and dine and return New York City to its "cheaper, messier" posture, the way it was before the deluge of development, the wave, the tsunami of wealth. Sure, there's always been money in this town but c'mon. It's getting ridiculous.
Please don't misunderstand me, though. This isn't just another "New York Is Dead" essay, or at least I hope not. It's more like a realization, a revitalization of my love and passion for this incredible, incomparable city. I imagine many of you in San Francisco folks may feel the same way about The City.
Here's the thing though: time is a flat circle. And New York City is changing every day, every hour. For those who live here, you know what it's like: you return from two weeks of vacation to find a new deli on your corner or a local restaurant now rebranded with a completely new look and cuisine. I once left for three weeks and came back to find that my local liquor store was now a hat store.
But that's New York! It's never a sitting target, you can't just call it what it is, the best you can do is take a snapshot and say, Hey, this is New York City today! Now with less rich people!
I remember a time when cafes and coffee shops in New York City had couches and sofas. And I'm not talking about Starbucks. These were places where you sit all day and read books next to leaning floor lamps and set your coffee mug on a pile of newspapers on a wobbly end table. And you talked with strangers, people who weren't like you: they didn't work at your office, they didn't go to your college, they didn't live in your building. They were different, with different experiences and opinions than the ones that surround you every day. Yes, it was a time before smartphones and ubiquitous wifi, but still! Some sipped tea alone on the balcony of their penthouse, and some drank $1.50 coffee on a dirty couch and talked with each other.
I imagine something like that for tomorrow.
Tomorrow, in New York City, when it's safe, when we can gather and come together, when everyone comes out of their quarantine pods and we once again find ourselves among others, each other, that conversation? That coffee shop chat?
That conversation is going to be beautiful.
FIN.